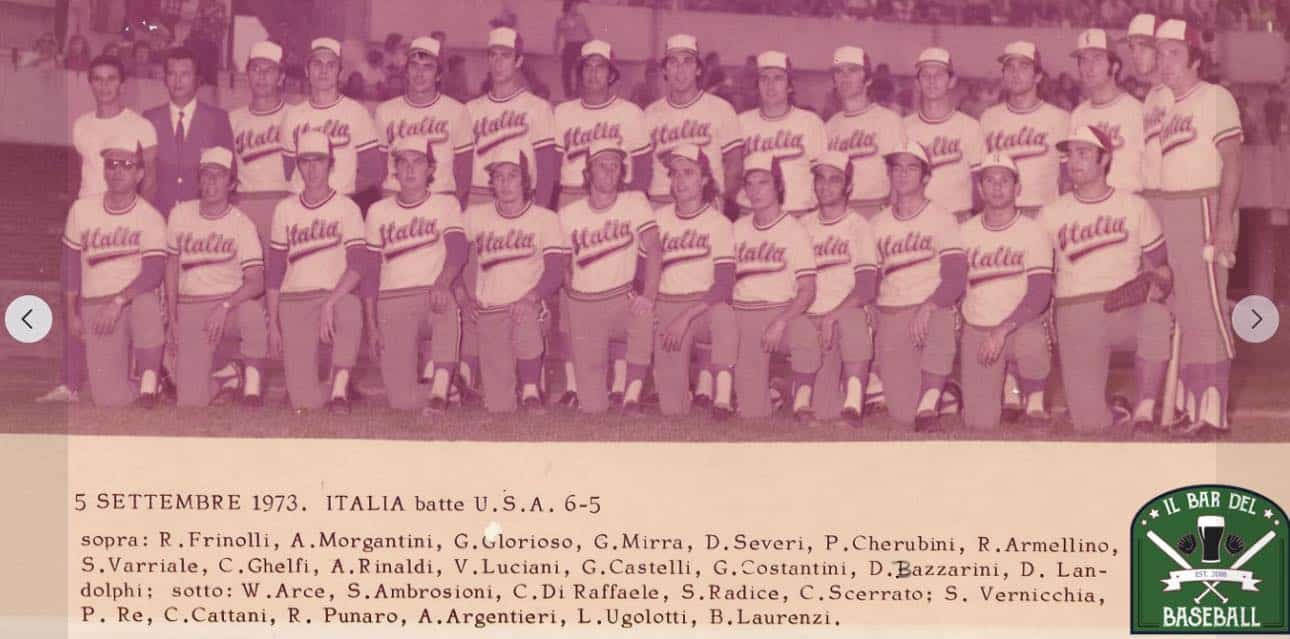 50th Anniversary of the Italian National Baseball Team's first victory in the United States
The cultural association "Il Bar del Baseball" celebrates the fiftieth anniversary of the historic victory of the Italian national team against the representative team of the United States.
It was September 5, 1973 and our national team had established itself on the European field in Parma with Vic Luciani's home run (which proved decisive), in the last inning, making the result a truly historic event.
day September 2, 2023 At 11.30 "Baseball Bar" will bring together all the players who took the field in the sports organization. Council Hall of the Municipal Residence of the Municipality of ParmaAt Strada della Repubblica 1, to remember 50th anniversary of Italy vs USA match, The Azzurri won 6 to 5.
In addition to the commemorative plate awarded to individual players, "Il Bar del Baseball" in partnership with the cultural association "Figurine Forever" will donate a copy of the "Celebrative" sticker. Every athlete.
"Il Bar del Baseball" and "Figurine Forever" have already teamed up on two other occasions to celebrate other great Italian baseball athletes.
In this event, the CELEBRATIVE series of stickers is dedicated to the world of baseball, not only to great athletes, but also to important sports stories that need to be told. They are collector's items printed in purposely limited and numbered copies.
We firmly believe that social messaging is important, raising awareness, supporting culture and historical memory.
In this celebration, "Il Bar del Baseball" and "Figurine Forever" have the Municipality of Parma as partners of great value. Thanks to the participation of the municipal administration, the mayor and sports councilor in person, we had the opportunity to return to the city where we saw that historic match, in a stadium full of fans who have always made this city. Its sports club is the flagship of Italian baseball, representing the national colors in many foreign countries and winning many international titles.
For more information on the event and history of "Il Bar del Baseball":
Facebook Communities: https://www.facebook.com/groups/300062773664206
Website: www.ilbardelbaseball.com
"Always Image" for Culture Society:
Emiliano Nanni, President of the "Figure's Forever Association", Bologna (www.figurineforever.com)
"Gamer. Professional beer expert. Food specialist. Hardcore zombie geek. Web ninja. Troublemaker."