The disappointment of a bulldog with spina bifida: The family decided to adopt him but then thought better of it, resulting in the puppy's heart being broken.
Animals have feelings. It's certainly nothing new, yet there are still a lot of people who don't realize it. This is illustrated by the story of a very cute American bulldog named Jack. The puppy is only nine months old but is already suffering from sadness and disappointment caused by human evil. Jack wasn't very lucky when he was born, but that didn't stop him from being one of the sweetest puppies in the world. However, his expectations of a happy life were shattered when the family that decided to adopt him had second thoughts, leaving poor Bulldog sad.
The sad story of Jack, a bulldog with spina bifida and a heart of gold
The story of the heartbroken bulldog Jack was told on the Facebook page of Peaches Bully Rescue, an American society based in West Chester, Ohio.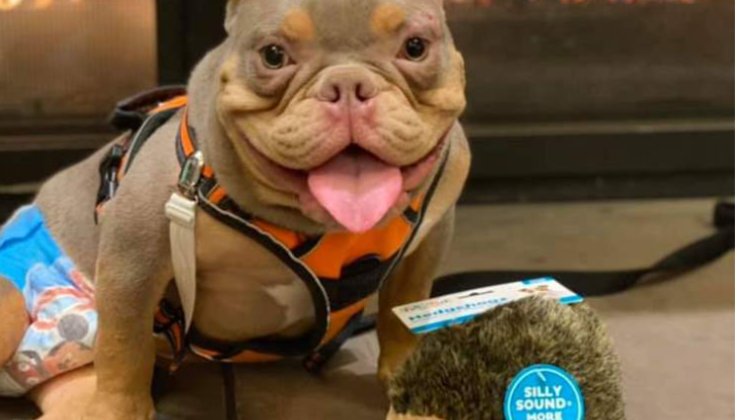 Bulldog Jack suffers from spina bifida, a rare congenital condition that can lead to paralysis of the back legs or urinary and fecal incontinence. When shelter volunteers rescued him, the pup needed urgent care. The four-legged friend suffers from urinary incontinence, so he wears diapers and needs special care. However, his nature is always gentle and cheerful, and like any other puppy, he just wants to be loved and cuddled.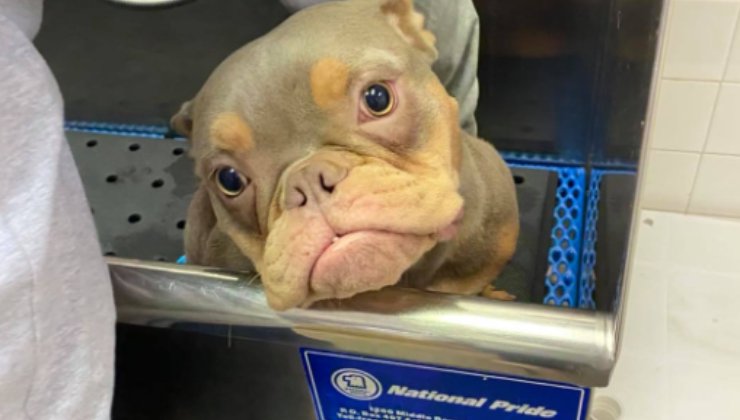 The organization's staff accepted the application to adopt a person. They were convinced that Jack had finally found a family who were not intimidated by his special needs and were willing to adopt him. After grooming the puppy, putting on his diaper and harness, the volunteers set out on the long drive, only to discover that the potential new owner hadn't even shown up for the appointment.
Saddened by Jack's shattered false hopes, and by the superficiality of the person, who did not even take steps to warn him that he would not show up for the appointment, the organization's volunteers posted a post on their Facebook page. The message had an unexpected resonance, leading to donations from around the world and 200 adoption requests for the bulldog puppies. And this is what we read on social media: "Jack was very sad when the person he cared about did not show up to the meeting, and did not return a call. A kind donor gave him a new toy to help him forget this bad experience. Thank you! Your family will arrive small, and when they do, they will be perfect for you." After a few days
Peaches Bully Rescue wrote: "Jack and our team are humbled by the overwhelming support we have received. Jack's post has reached over three million people and we have received over two hundred adoption applications that we are processing." Soon the cute pup will find a family ready to love and respect him exactly as he deserves.
"Coffee fan. Tv specialist. Social media aficionado. Zombie geek. Evil analyst. Web expert."