It was in 1959 when the Formula 1 Championship first held a Grand Prix in the United States. We're in Sebring, Florida, on the top step of the podium is Bruce McLaren.
Sixty-four years later, Formula 1 in the United States of America chose to hold three races on American soil, stopping in Miami, Austin, and Las Vegas.
Miami: where football and Formula 1 meet
For the second time on the Formula 1 calendar, the Miami event symbolizes the sport's great return to Florida. the Miami International Autodrome It debuted in 2022, with Max Verstappen as the first winner.
Miami Arena is a city track developing around the stadium of the Dolphins, an NFL team (National Football League) from the city. It is 5410 meters long and consists of three straight lines and nineteen curves. For the 2023 season, the organizers decided to resurface the track, to make it more suitable for riders to drive. It's actually a very fast street circuit, with three DRS zones – one for each straight.
In 2023, in addition to the asphalt, another novelty is the location of the arena, which is located directly inside Hard Rock Stadium.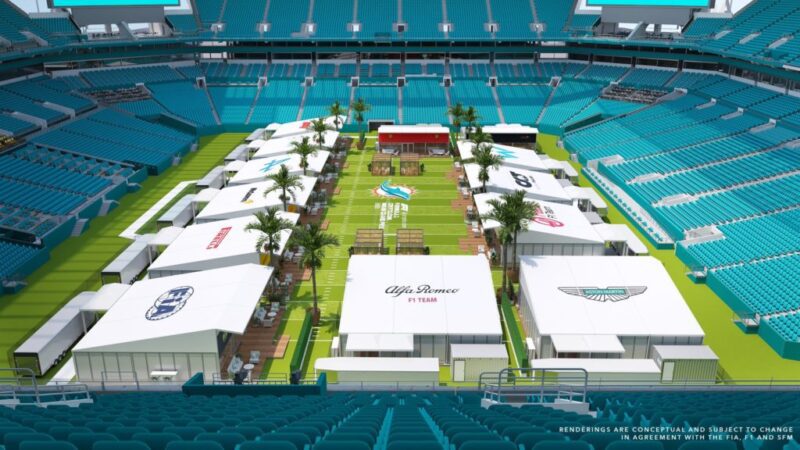 Austin: Circuit of the Americas, in the heart of Texas
The second leg of the season on American soil saw the circus stop in Austin, Texas. COTA has been present on the Formula 1 calendar since 2012, with the exception of 2020 (when it was not held due to Covid).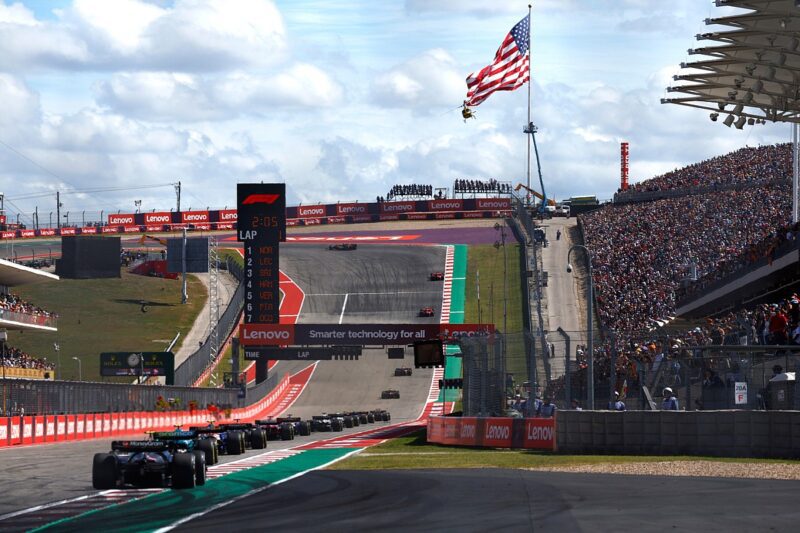 The Texas track is 5,513 meters long and consists of 20 corners. The stretch that includes the start straight is very suggestive, thanks to the climb that takes the riders to face Turn 1 and whose summit point is at the top of the hill.
Equal characteristic is the so-called Kuta TowerAt 77 metres, it culminates in a platform from which a sweeping view of the track and a panoramic view of Austin can be enjoyed. Even now, the tower can also be visited during the Grand Prix: some fans choose to watch the race from above.
Las Vegas: One seat along the Strip
The big news for the 2023 season is the Las Vegas Grand Prix. The entertainment capital will host a night race in November, which will take place late in the evening on a local Saturday (around 6am on a Sunday in Italy). The track consists of 14 turns and three straights and is 6.12 kilometers long.
The circuit will also include Las Vegas Boulevard, a famous street where some of the most important and famous casinos are located. Riders will also pass some of Nevada City's most iconic landmarks. Stefano Domenicali, CEO of Formula 1, said: "This is an amazing moment for Formula 1 and demonstrates the tremendous appeal and growth of our sport. Las Vegas is a destination known around the world for its hospitality, excitement and of course the famous Strip. There is no better place to race in Formula 1 than the entertainment capital of the world. "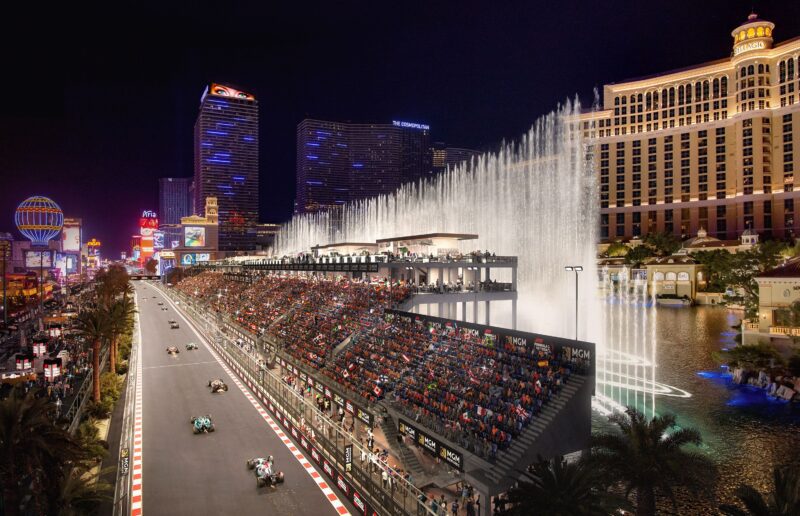 "Evil zombie trailblazer. Troublemaker. Web enthusiast. Total music fan. Internet junkie. Reader. Tv guru."