A nearly three-month journey to push himself beyond his limits, to get a taste of real life away from comfort, in touch with nature, on his motorbike. Such was the feat of Leonardo Alfrediani, 28, of Theniz, who left on June 5 and returned on August 27, setting off on a journey whose final destination was the North Cape, the northernmost point of Norway where he laid the flag of the unknown. Centaurs, a symbol of belonging to a close-knit group, ready to help and support those in need. group who supported him in this very powerful experience, his first great journey in the wild situation, alone with himself, with his thoughts, with his faculties and his willpower. Yes, because as he himself admits, "anyone can take this trip, but wanting it is something else, especially on your own, you gain experience and self-confidence, and you feel that you can do anything." A lot of courage, but also a lot of determination, as well as readiness and knowledge of the path and its pitfalls: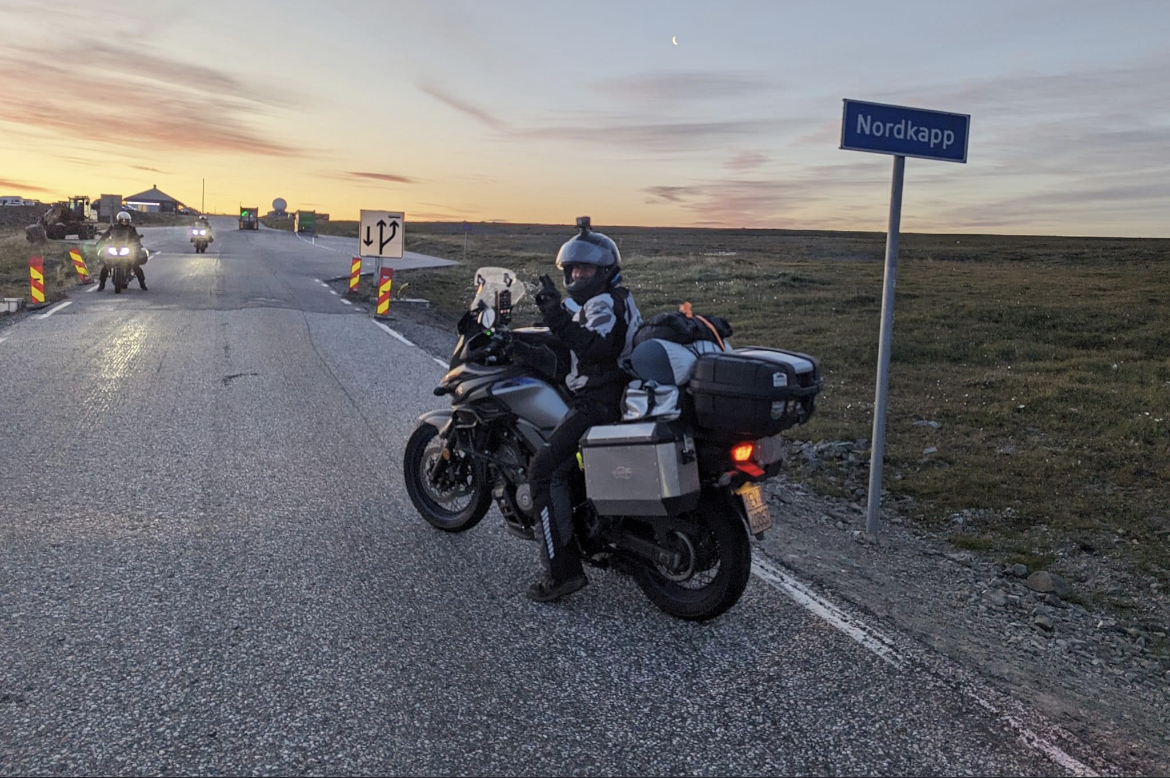 "I had this experience because I knew the different difficulties I would face and I wanted to overcome them by stepping out of my comfort zone. It started with rain, I found the sun halfway through and then I found another downpour with wind towards Scotland. Lots of tough challenges to meet and lots met Nice people all the way.I mostly slept in an open air tent in a makeshift camp,planting at dusk and dismounting at dawn.Day by day I tried to better understand and improve my diet routine, eating things I brought with me like freeze-dried food, or sandwiches From some supermarket, sometimes some fast food where I needed an internet connection.For personal hygiene, if there was a chance, I stopped to take a shower or settled for sanitizing wipes.
Despite wanting to continue on the path to reach the goal he had set for himself, Leonardo would often have moments of frustration due to the many difficult situations he faced alone. Many times I thought "who made me do this", but really I was I wanted to keep going and I used to say "once you get wet, you get wet". In the past I've had two small trials, one a 1700km road in Germany and the other a 1200km road in Croatia. Small goals comparison, but still a start. These three months are As a result of my desire to travel, and I wanted to see the world and do it on my own, without the comforts of everyday life.I missed the feelings, although being a somewhat lonely person, it was still hard to be alone.With time I learned to understand what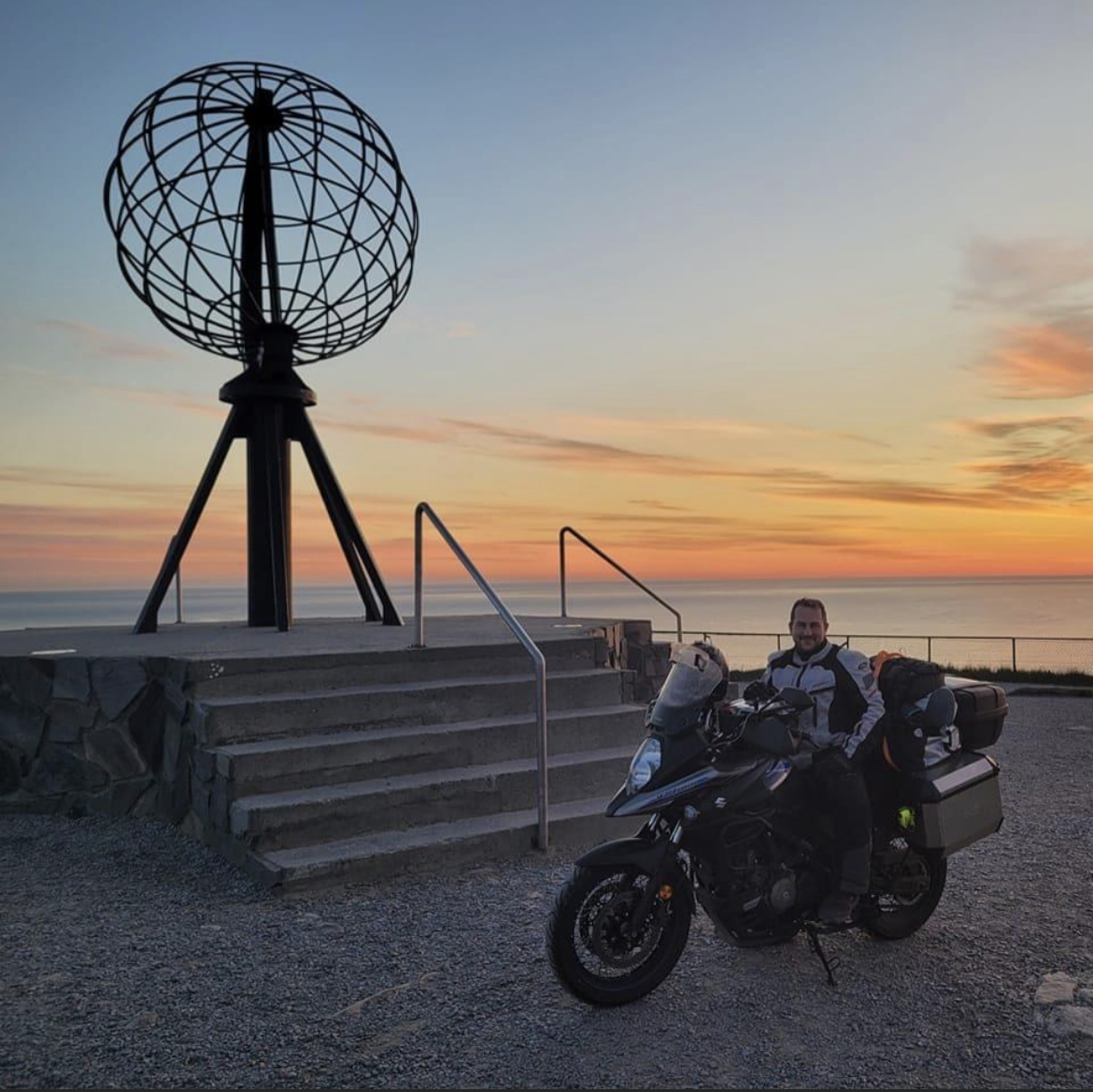 It means moving away from human contact, and from the ease with which anyone can be heard and seen. Being alone in the middle of nowhere made me realize the value of hugs at the end of the day, the things we take for granted. At home, I hugged my mother, my aunt, my mother's partner Paulo, my relatives and the people who supported me during my journey. When you've been alone for so long you're looking for a contact and having a chat available from time to time where you can share a picture or a few words was a huge support. Now Leonardo thinks about the future and the new adventures he wants to face: "I really liked the Lofoten Islands in Norway, a magical and cold place but I could live in it, which made me accept the presence of the sea, which I do not like." I do not like it, thanks to the presence of mountains nearby. In the future I would like to go to Cappadocia or Nepal for the mountain ranges. My dream is to travel between Italy and Japan, through Turkey and Kazakhstan, to see how the real poor live in Mongolia."
The Centauri Anonymous comrades were so proud to have welcomed him on August 27, the day their member returned home, with a warm welcome.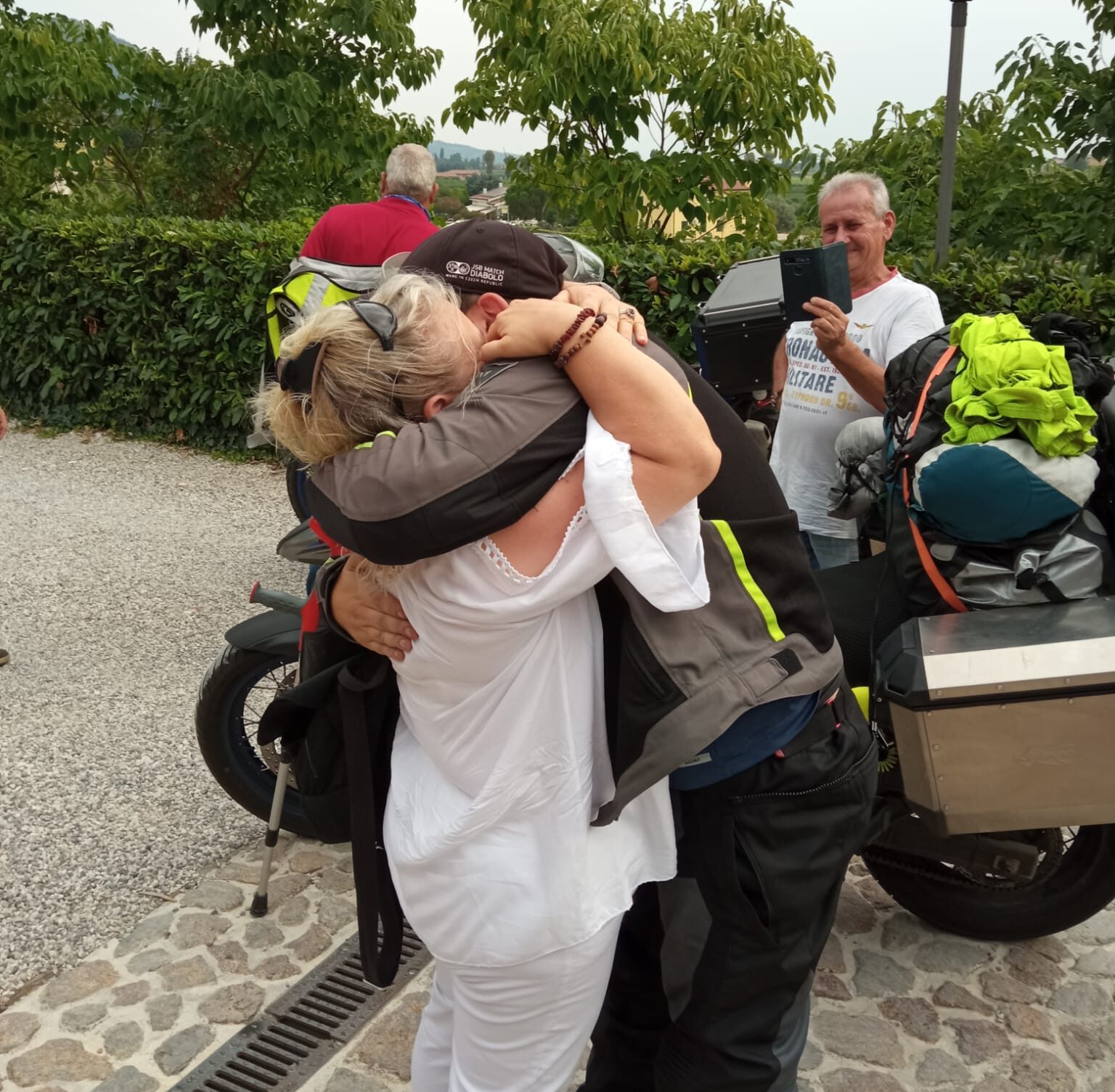 Great celebration, announcing: "We thank Leonardo for bringing our flag, for always believing in our ideals, and we are happy to accompany him by also producing small videos to document his achievement. Thank you for what you have taught us on your journey."
His mother, Larissa, was waiting for him at home, who was always close to him even if from afar, encouraging him and making sure that her son knew what he would fall into: "He was very good, at first he reassured me." About the possibility of bears and wolves, and he told me that they were found in the east and became extinct in some areas, so I realized that they were well documented. He sent me a two hour video in which I watched the whole thing and asked him a few questions to test him, but honestly, he made sure he went, left me quiet and anyway made his voice heard from time to time. time. It was a great experience, as if I traveled with him and I will always thank him for sharing this experience with me, which makes me very proud of him."
Laura San Brunoni

Print this news
"Coffee fan. Tv specialist. Social media aficionado. Zombie geek. Evil analyst. Web expert."