by Giorgia Vernillo
Fagnano Oluna – He said "Art will save the world" Dostoevsky. They couldn't agree more Daniel BevaPresident Otium Educational Space ArtRoberta Giuffridaeducator, coach and educator in the play H Marina Comeriothe artist and organizer who brings advertising to life together "art and more". The aim of the initiative, which will be repeated every two months, lies in Promote and give voice to the talents of local artists Who have the opportunity to express themselves and get the visibility they deserve.
The next event, scheduled for Saturday January 21st from 5-8pm, will be dedicated to the topic "one thousand nine hundred…". The installation will be active for two weeks But the curious will be able to enjoy works that will remain illuminated, even during the week.
Poems, performances and music with graphic arts
«cutting In the name of the subject they wanted – Comerio makes sure to specify it – Artists should feel free to speak about what they feel is theirs, the interpretation of the subject, provided that their art is able to explain to them what a particular word or concept means ». There will be a lot of artists of all ages and very different backgrounds. So he will face the audience Representations born of very distant sensitivities and perspectives as wellwhich will not fail to amaze her.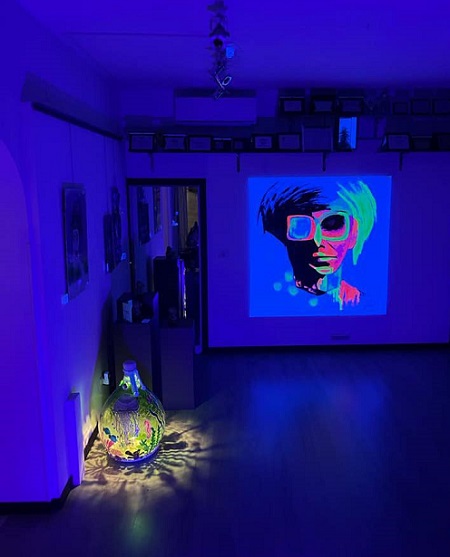 Assignment Sew the pieces together and color the space in an intentionally neutral Spazio Otium It's up to Marina, who will have to Understand the spirit of different businesses and bring them together So that they better express their essence, without setting limits to imagination. As indicated by the organizers The project is not just for the graphic arts. Indeed, during group performances, representatives of other disciplines are often present, creating a side dish of poems, performances, music, and so on. The collaboration between Marina Comerio, Daniele Piva and Roberta Giuffrida has already given life to"Violet" exhibitionthat occurred in november. On the program, in addition to "Millenovecento …", too "Photograph" to be held in March and "The second step" in May.
Fagniano otium artists' space – MALPENSA24
"Internet trailblazer. Travelaholic. Passionate social media evangelist. Tv advocate."